The links below are affiliate links and I will earn a small commission if you make a purchase after clicking on them. Thanks for supporting Bargain Boutique Deals!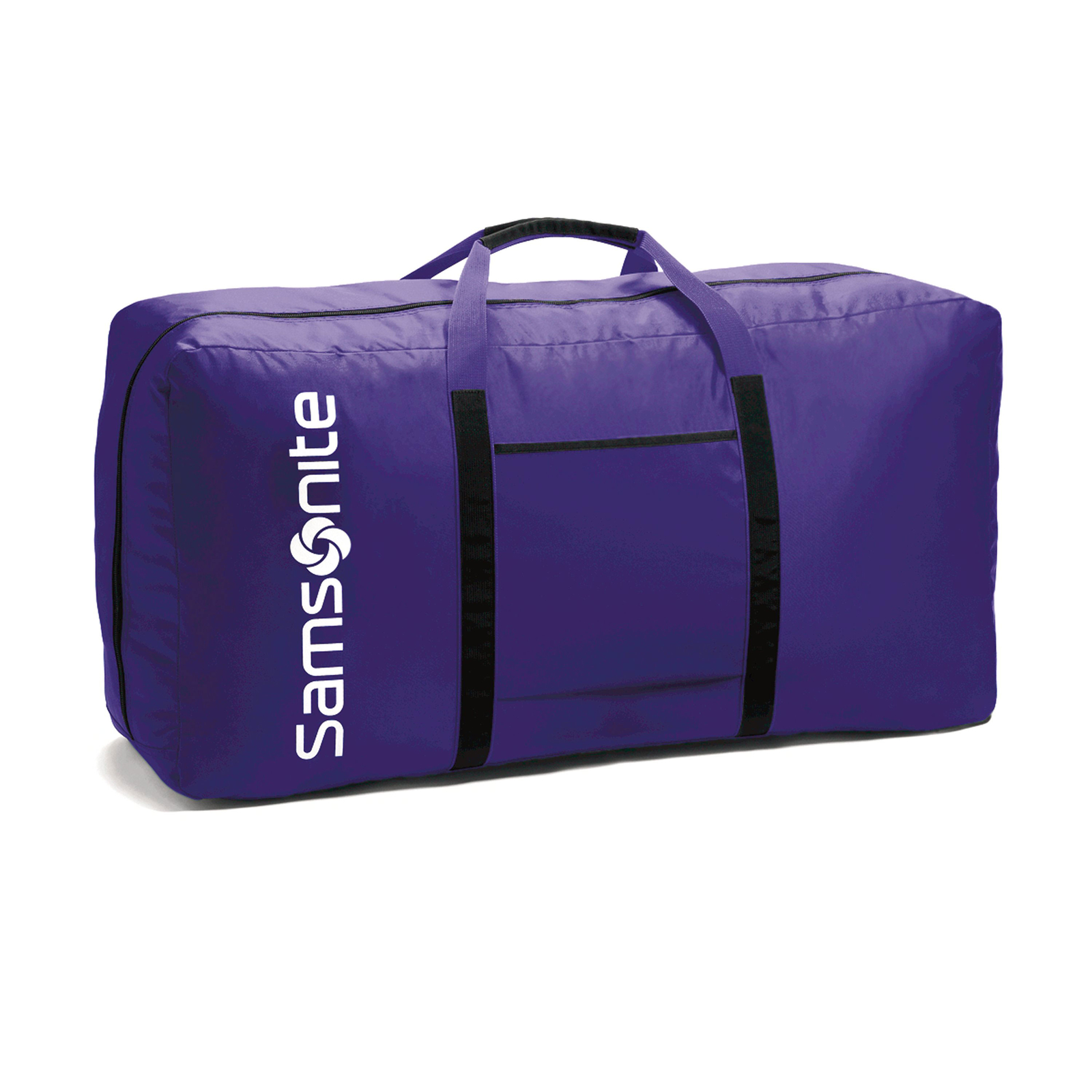 I've been told these are awesome bags!  Lightweight (just 1lb!), large, durable,and perfect for international plane travel (take note moms of seminary and/or yeshiva students!)
eBay has the Samsonite Tote-A-Ton Duffle Bag
on sale for $19.99 in Purple or Red
– 15% will come off on the final checkout page ($3)
– Use promo code PERFECT3 for an additional $3 off
Final Total: Just $13.99 (+ tax) + FREE Shipping!!
• Holds as much as a trunk. You will be amazed at how much can be carried in it. But unlike a trunk, it weighs next to nothing
• Great for kids going to summer camp, students heading off to college, storing toys or for anyone else going anywhere…
• Weighs only 1 lbs. when empty and has over 6,400 cubic inches of packing space
• Constructed of ultra light weight material – 420D Nylon.
• 3 Year Warranty.
• Overall Dimensions: 33″X 17″X 11.5″
• Weight: 1.0 lbs.