The links below are affiliate links and I will earn a small commission if you make a purchase after clicking on them. Thanks for supporting Bargain Boutique Deals!

Groupon is offering 25% off massages, things to do, restaurants and MORE!  Use promo code WOW25 at checkout.  Applies to 1 deal per transaction and you can use it for up to 3 transactions.   Exclusions apply.
Click Here to shop Groupon!
For example, you can score One Adult or Child 3-Way Combo Ticket with a Free Round in Smash Dash at Ripley's Believe It or Not! (35% Off)!
An adult ticket is $19.49 – 25% off with WOW25 = just $14.62!
A child ticket is $14.29 – 25% off with WOW25 = just $10.72!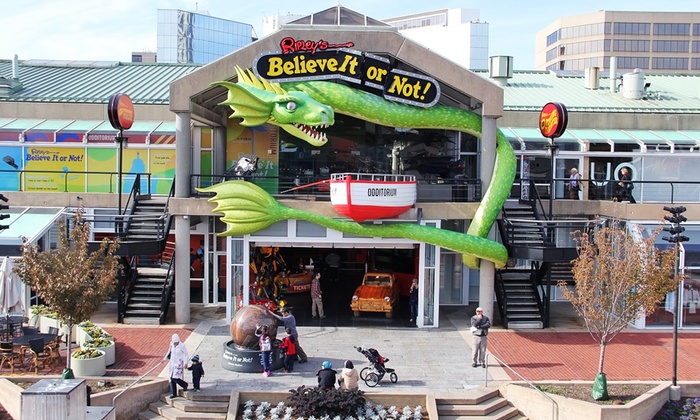 One Adventurer Annual Family Membership for Four People – Maryland Science Center for $75 – 25% with code WOW25 = just $56.25! Promotional value expires Feb 28, 2018.
Two 60-, 90-, or 120-Minute Park Passes to Sky Zone in Timonium (right near the Shoprite):
Two 60-Minute Park Passes – Sky Zone for $24 – 25% with WOW25 = just $18
Two 90-Minute Park Passes – Sky Zone for $30 – 25% with WOW25 = just $22.50
Two 120-Minute Park Passes – Sky Zone for $34 – 25% with WOW25 = just $25.50