The links below are affiliate links and I will earn a small commission if you make a purchase after clicking on them.  Thanks for supporting Bargain Boutique Deals!
Kohl's Cardholders:  It's that time again!  Save 30% site-wide with code FALL30 and get FREE shipping with code FREE4MVC at checkout!
Plus, you'll earn $10 in Kohl's Cash for every $50 you spend!
Save $10 off your $50+ Home Purchase with code HOME10
Save $10 off your $50+ Toy Purchase with code TOY10
Click Here to shop Kohl's!
Some highlights…
Grab the SUPER popular Instant Pot Duo 7-in-1 Programmable Pressure Cooker 6qt for $99.99
Apply promo codes FALL30 (30% off), FREE4MVC (free shipping) and HOME10 ($10 off $50).
Final Price:  $62.99 + FREE Shipping + $10 in Kohl's Cash (it's like paying $52.99!!)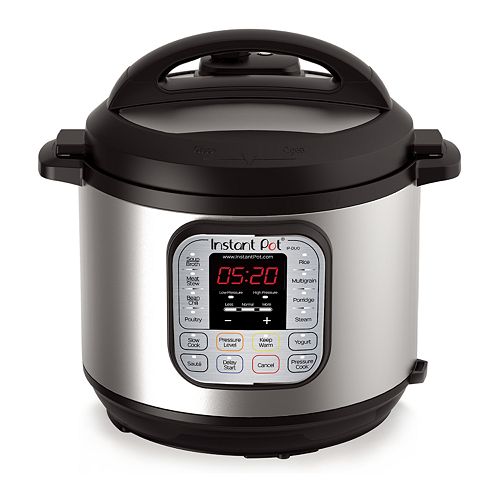 Also check out the Playmobil sets for some nice deals!  For example, add the Playmobil Family Camping Trip Playset – 5435 to your cart at $14.39 and the Playmobil Take Along Modern Doll House Playset – 5167 to your cart at $42.49 (I have this doll house and my kids LOOOVE it!!  GREAT set!  Comes with lots of accessories!)
Use promo codes FALL30, FREE4MVC and TOY10 and get BOTH SETS for just $32.81 + FREE Shipping!  SWEET deal!
Click Here to shop more Playmobil!