The links below are affiliate links and I will earn a small commission if you make a purchase after clicking on them. Thanks for supporting Bargain Boutique Deals!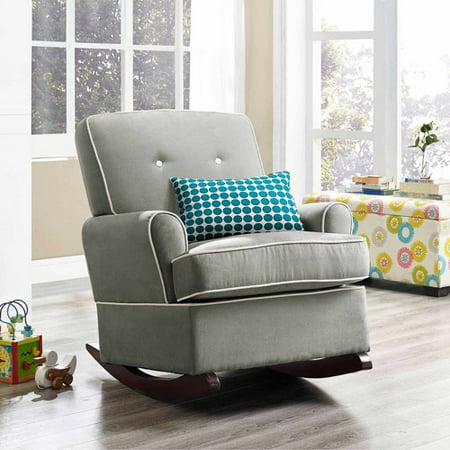 UPDATE:  Expired
UPDATE:  This has got to be a mistake but the in-store pickup discount is showing up as $109.89 off!!!  That makes the chair just $10.84!! What?!
Walmart has a crazy good price on the Baby Relax Tinsley Rocker Gray for $120.83 – $72.39 when you choose in-store pickup = just $48.34!!  WOWOW!!  I want one, looks so comfy!!!